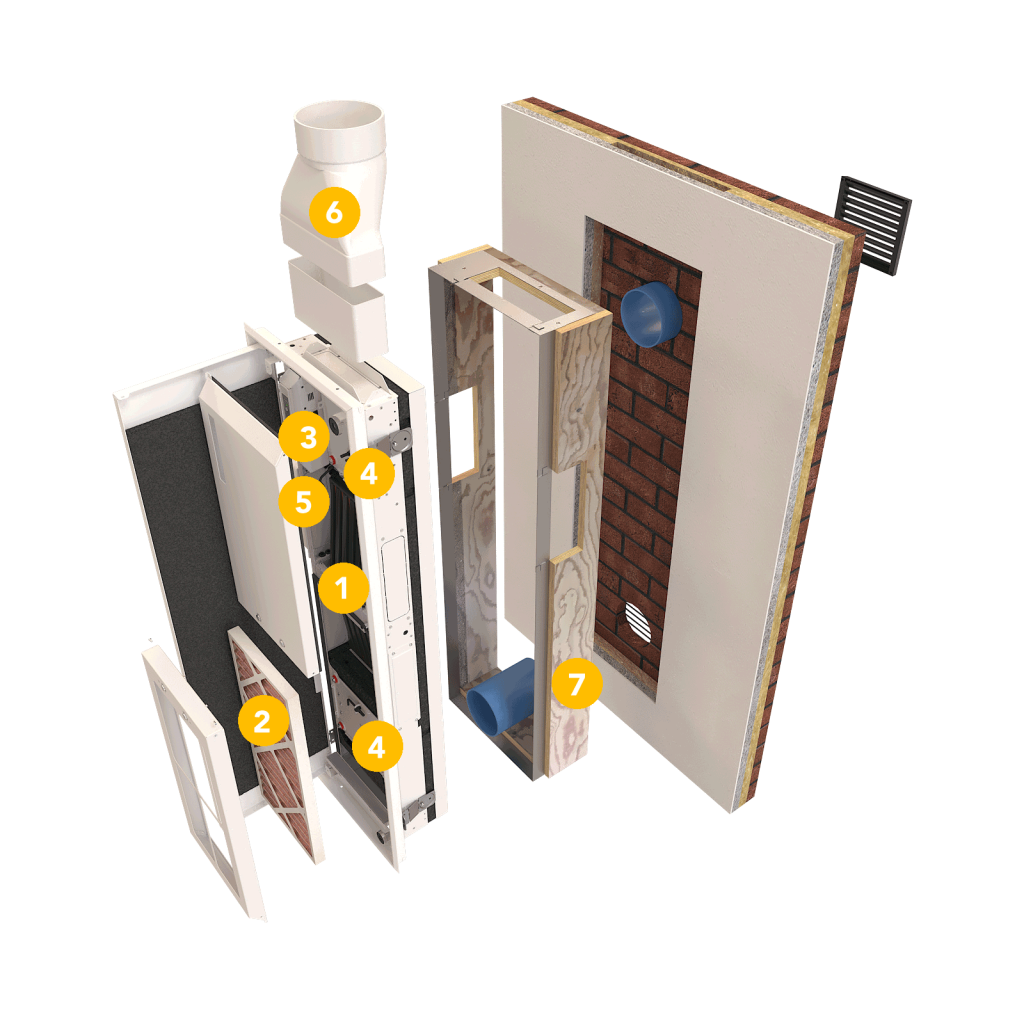 Intelligent technology that keeps homes healthy without wasting energy
The Fresh-r consists of a box structure with two ventilators blowing in opposite directions. With intelligent sensor and control technology that reuses heat in the winter and cool air in the summer. Keeps buildings comfortable and air healthy without losing energy. Demand-driven and balanced ventilation that sits in the façade.
Heat exchanger with copper core.
Particulars filter keeps pollen and dust out (optional).
Air quality is monitored by the CO2 sensor and the humidity sensor.
Fans refresh the interior air as necessary, with a capacity of 120 m³ per hour.
The Wi-Fi antenna sends the collected data for online insight into performance.
Fits in an air vent duct in sanitary spaces (a maximum of 10 meter Ø125 mm) to enable cascade ventilation.
Wooden frame for easy mounting during installation.